Welcome to Stockton Infrared
Infrared Thermography Services
Since 1989, we have been providing real-world solutions to our clients with state of the art infrared thermography services. We provide services including comprehensive aerial, electro-mechanical, building, and research solutions to clients with maintenance needs. Our clients typically include managers of buildings, facilities, campuses, cities, municipalities, military bases and more.

Our goal is to use our expertise and experience to provide cost-effective and time-saving infrared thermographic services for our clients quickly, effectively and efficiently. With a history of innovation and a background in real-world applications, we also provide quality information on thermography and match qualified thermographers in North America to end-users of these services.
Divisions
Primary Infrared Divisions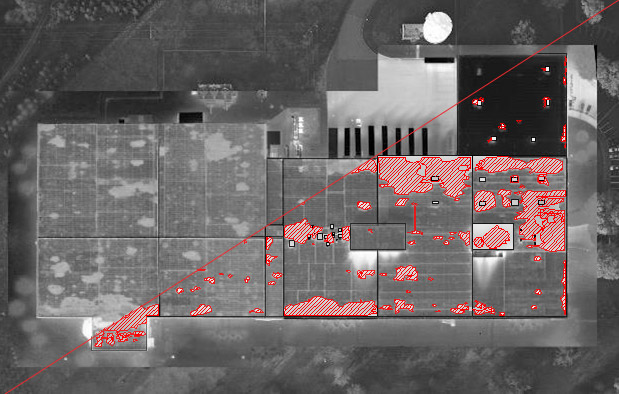 AITscan™ – Aerial Infrared
AITScan is our Aerial Thermography division. Imagery from aerial infrared (IR) thermal surveys can provide valuable data and can be used to solve a variety of issues regularly faced by large facilities, complexes, campuses, military bases, and even entire cities.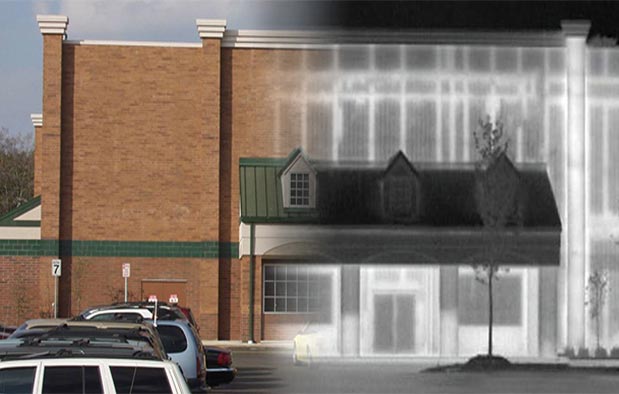 BuildScanIR™ – Building Infrared
BuildScan is our building infrared division. If you own or are in charge of a building, it is imperative that you routinely check for energy loss, moisture intrusion, and other maintenance issues that could potentially cost you thousands.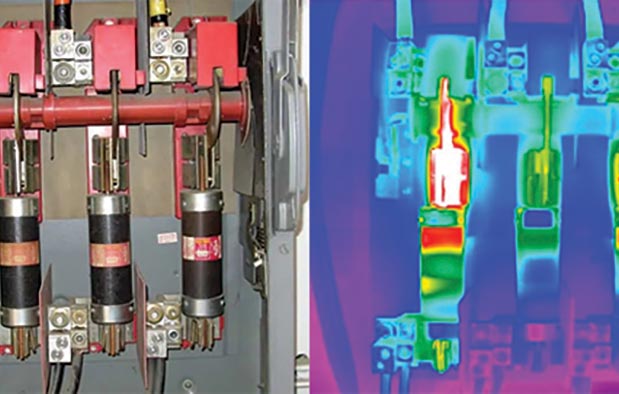 ElectriScan™ – Electrical Infrared
ElectriScan™ provides state-of-the-art infrared electrical inspections. Through our services, we provide maintenance testing primarily on Electrical Switchgear and Data Centers. Infrared testing of electrical equipment has become an integral part of any facility manager's preventative/predictive maintenance (P/PM) program.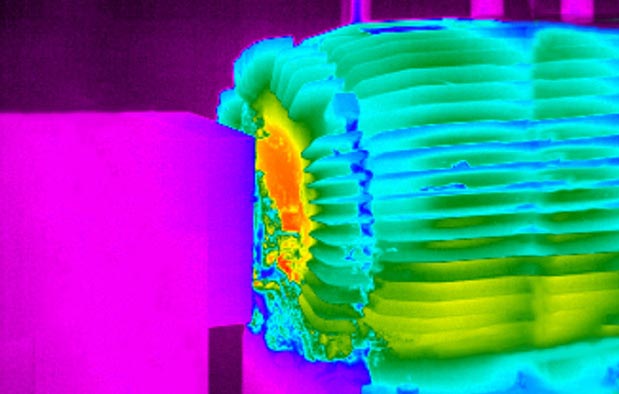 MechaniScan™ – Mechanical Infrared
Mechanical equipment will heat up before failing. Our infrared inspections document precise locations of this excess heat, allowing maintenance personnel to plan accordingly. Seeing and correcting the issue before component failure can prevent ancillary damage, safety hazards, or production downtime.
Specialized Infrared Services